END OF SEASON PRESENTATION EVENING.
Get your tickets to join the committee in celebrating our 2016 season!
It would be great to see as many life members, players (past, present and future), supporters and partners there as possible to celebrate the end of the 2016 season, the award winners and the exciting times ahead for the club.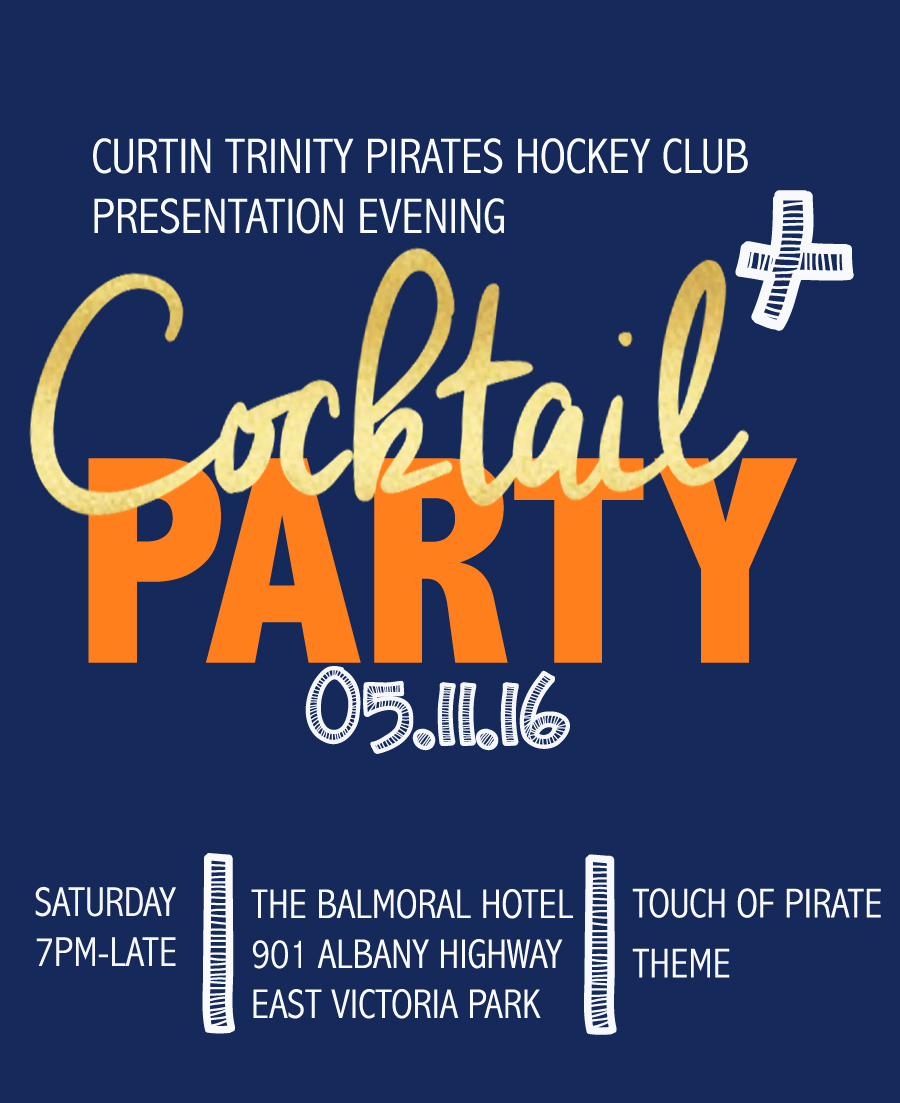 **How to secure your ticket**
– Contact your team manager
– Direct transfer $ (include name and team)
Account Name: Curtin Trinity Pirates Hockey Club
BSB: 306065
Account no.:0377954
– Contact Blair – 0400 542 289 or patten10@hotmail.com